---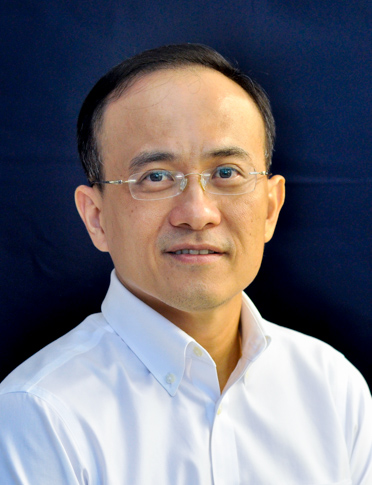 Goh Seow-Ping

Chief Executive Officer
Seow Ping is the CEO of Endomaster Pte. Ltd. Prior to that he spent 5 years with CR Bard where he was the Regional Director with General Management responsibility over South East Asia, Hong Kong and Taiwan. He established direct foot print in Thailand, Malaysia and the Philippines, and successfully doubled Bard's business size in South East Asia. Earlier he was with Johnson & Johnson from 1999 to 2010, where he held positions of increasing responsibility. He lived and worked in Switzerland, USA, China, Taiwan, Vietnam and Singapore where his last position was the General Manager of Johnson & Johnson Singapore Pte. Ltd. Seow Ping graduated from Nanyang Technological University and qualified as a Certified Public Accountant (Singapore) while working with KPMG Peat Marwick Singapore. Subsequently, he furthered his studies by completing his MBA at International Institute for Management Development ("IMD") at Lausanne, Switzerland.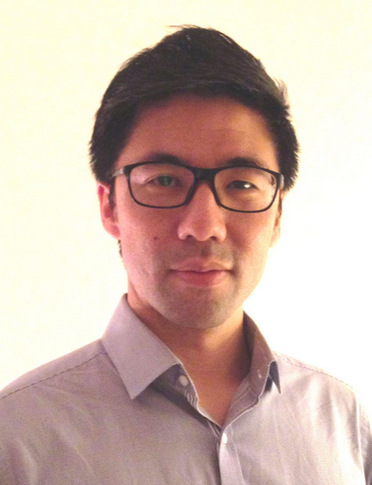 Colin Tan

Chief Operating Officer
Colin Tan leads the product development and management activities of EndoMaster. His experience extends from project management at Quattro Vascular (Singapore) in setting up their operations and development of a novel peripheral balloon catheter technology, as well as project management and system engineering at CIRTEC Medical Systems, a contract design company in the US that develops new technologies for numerous medical device companies such as Ethicon-Endo Surgery, Covidien, Medtronic and numerous medical device startups. Colin has also worked as an R&D Engineer at ALZA Corporation, Johnson & Johnson to develop a new platform for ocular drug delivery. Colin has a M.S in Bioengineering from Stanford University and a B.S. in Biomedical Engineering from Northwestern University.
---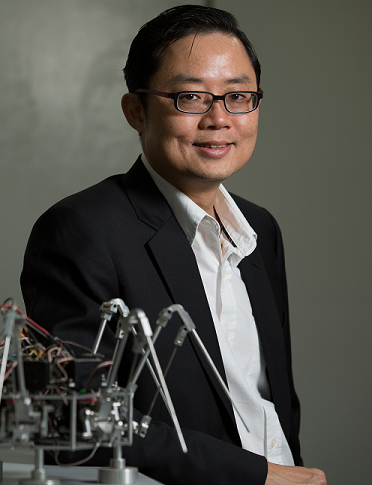 Prof. Louis Phee

Director and Co-founder
Professor Louis Phee is the Chair of the School of Mechanical & Aerospace Engineering at NTU. He graduated from NTU with the B.Eng (Hons) and M.Eng degrees in 1996 and 1999 respectively. He obtained his PhD from Scuola Superiore Sant'Anna, Pisa, Italy in 2002 on a European Union scholarship. His research interests include Medical Robotics and Mechatronics in Medicine. He had served as the Program Manager of A*STAR's inaugural MedTech Program. He was the founding CEO of EndoMaster Pte Ltd, a company he co-founded to commercialize a surgical robotic system he developed. Professor Phee was awarded the Young Scientist Award (2006), the Outstanding Young Persons of Singapore Award (2007), the Nanyang Outstanding Young Alumni Award (2011), Nanyang Innovation and Entrepreneurship Award (2013) and the President's Technology Award (2012). In 2005, he was awarded the Best Paper Award at the prestigious IEEE International Conference on Robotics and Automation. He has published over 60 international journals, book chapters and a few licensed intellectual properties.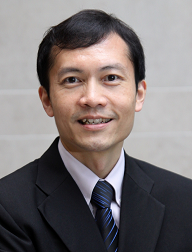 Prof. Lawrence Ho

Director and Co-founder
Prof. Lawrence Ho Khek Yu is an accomplished academic leader in the National University Health System and an internationally recognised Key Opinion Leader in gastroenterology. Prof Ho leads and contributes to multiple professional societies and corporate medical board. A proven clinician innovator who co-founded two other medical device start-ups, Prof Ho is the clinical lead responsible for shaping overall clinical strategy and development. Together with Prof. Phee, they won the President's Technology Award in 2012.
---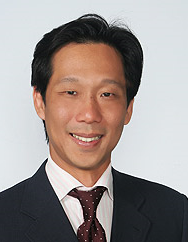 Dr. Lim Jui

Board Member
Dr Lim Jui is the CEO of the Nanyang Innovation and Enterprise Office (NIEO) at NTU. NIEO facilitates the translation of NTU's rich body of research into market-ready products and services, and has a central role in promoting a culture of innovation and enterprise throughout NTU. Jui received his Bachelor of Arts (BA, Biological Sciences and East Asian Studies) and Doctor of Medicine (MD) at Columbia Univeristy and obtained his M. Med (Anesthesia) from the National University of Singapore. Jui's past experiences include Director of Investments at Bio*One Capital, CEO of Merlin MD, and the co-founder and Executive Director of the Medical Engineering Research and Commercialisation Initiative (M.E.R.C.I.), NUS. Jui still holds positions as the Program Director of the Singapore-Stanford Biodesign Programme (SSB), the NRF's TechVenture Steering Committee, panel member of NRF's Technology Incubator Scheme (TIS), SPRING Singapore's Technology Enterprise Commercialization Scheme (TECS), and the Singapore-MIT Alliance for Research and Technology's (SMART) proof-of-concept grant program.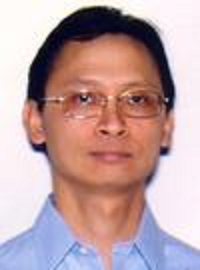 Dr. Lye Whye Kei

Board Member
Dr. Lye is the Director of Business Development (Future Health Care) at the Nanyang Technological University in Singapore. He is also the CEO of SysteMED Private Limited, a medical technology accelerator wholly owned by NTU, and is a partner at Nairos LLC, a medtech consulting firm. Prior to Nairos, Dr. Lye was CTO-founder of Setagon, Inc., a startup which developed several proprietary stent technologies, including a metallic nanoporous surface modification for medical devices such as coronary stents. Setagon obtained over US$5.5 million in venture financing and was acquired by Medtronic. Whye-Kei is the primary inventor of the acquired technology and has over 28 patents/patent applications. His technical experience includes work in the fields of nanoscale materials, micro-electromechanical systems, and biological nanosystems. He has a B.Sc. (Honors) from the California Institute of Technology, and a PhD from Yale University.
---
Furukawa Akiteru

Board Member
Mr. Furukawa is the General Manager of Business Development at HOYA Corporation.
---
Scientific Advisory Board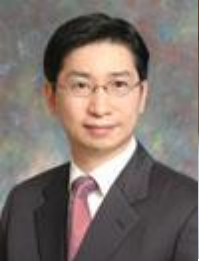 Prof. Philip Chiu, M.D.
Department of Surgery
The Chinese University of Hong Kong, Hong Kong
Prof. Philip Chiu served as a member of Management Committee, Institute of Digestive Disease, CUHK. He is also a Deputy Director in Department of Standard, The College of Surgeons of Hong Kong. As a council member of Hong Kong Society of Upper GI Surgeons and College of Surgeons of Hong Kong, he is much involved in endoscopy research. In 2008, he has won the Outstanding Reviewer Award, Gastrointestinal Endoscopy, American Society of Gastrointestinal Endoscopy (ASGE).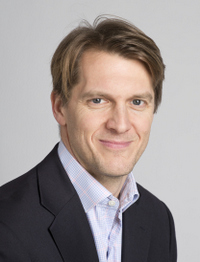 Dr. Matthew Banks, FRCP, Ph.D.

Consultant Gastroenterologist
University College London Hospitals, UK
Dr. Matthew is a Consultant Gastroenterologist at University College London Hospital NHS Trust (UCLH), with an academic appointment as an Honorary Senior Lecturer at The National Medical Laser Centre, University College London (UCL). His interests include endoscopy, colonoscopy, Barretts oesophagus, acid reflux, endoscopic screening, EMR and endoscopic submucosal dissection (ESD), obesity and general gastroenterology.
---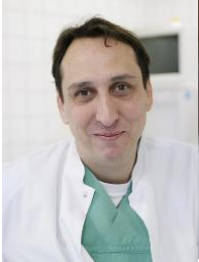 Prof. Alexander Meining

Internal Medicine, Gastroenterology
Medical Hospital II, TU Munich, Germany
Prof. Alexander Meining has worked for many years with medically and scientifically digestive diseases especially the diagnosis and treatment of gastroesophageal reflux disease and gastritis. Another focus of the endoscopic detection and treatment of malignancies and the earlier training and education is (endoscopy course). He is also the DGVS representative for the train-the-trainer program of the World Society of Gastroenterolgy.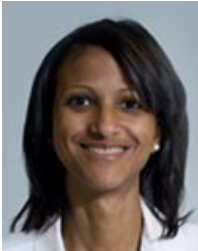 Dr. Patricia Sylla, M.D.

Assistant Professor Surgery, Colo-Rectal Surgery
Mount Sinai Hospital, USA
Dr. Patricia Sylla is a board member of American Board of Colon and Rectal Surgery. Her clinical interests lie in areas such as Minimally Invasive Surgery for colon and rectal cancer, TEM (transanal endoscopic microsurgery) and NOTES (natural orifice translumenal endoscopic surgery). In 2009, she travelled to Barcelona to perform the first-ever rectal cancer surgery on a human using natural orifice surgery (NOTES).